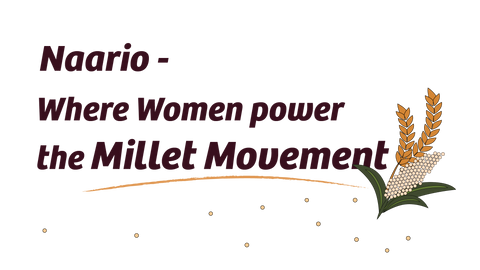 Why choose Naario?
100% CLEAN

Made with minimally processed natural ingredients

Really Tasty!

Naariyon ki recipes. Naario Community ka approved taste!

Women-led and run

Your purchase impacts the lives of 6,000+ women
Naariyon ka Millet Revolution
Ethical Sourcing

Women powered manufacturing

Women led Distribution
Customer love ❤
"I've used many multigrain atta brands but the rotis werent turning out soft and tasty. This 9in1 atta is top quality.""

"I love chai but hate grating ginger or adding elaichi everytime. This is the best premix ever. Jaggery plus chai ka flavour. A must buy."

"Tried Naario Muesli. The crunch and taste is unparalleled. Just muesli and milk and my breakfast is ready!"

"Jab dekha aurton ne banaya hai toh socha ek baar try karu. Taste aur quality dono achi hai. Aroma is great too."

"We Punjabis love flavour packed dishes. The Lucknowi masala adds strong nawabi taste and aroma to my chhole and kebab. Love it."

"Amazing smell and taste. Exactly like the filter coffee decoction we used to make at home. And it saves time too."
Drop your email below for exclusive offers & secret deals! 🤫
Our products are all Natural, some Organic!